Cincinnati's Auto Repair Choice
Google

BBB Rated
Warranty
Family-Owned & Trusted Since 1970
Appointment
Cincinnati Ohio

Auto Repair & Transmission Service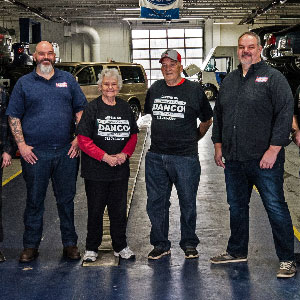 Danco Transmission & Auto Care welcomes you to our website. Each automotive technician at our repair shop in Fairfield and serving the greater Cincinnati area is highly qualified and ready to deliver their expert automotive repair knowledge & skills for your every automotive repair need.
Our automatic transmission shop is proud to be affiliated with the non-profit organization known as the Automatic Transmission Rebuilder Association (ATRA). As an ATRA member our automatic transmission repair shop adheres to the service and repair definitions which are a part of the ATRA bylaws and code of ethics.
Danco Transmission & Auto Care realizes that there are many auto repair companies in the greater Cincinnati area to choose from. This is why Danco Transmission & Auto Care pledges to all of our customers that we will not remove a transmission from a vehicle in order to complete a repair unless absolutely necessary. Additionally our shop promises to diagnose transmission problems for all of our local and surrounding area customers in an honest and expert manner. Our shop strives to provide prompt and courteous service to all who visit our automotive transmission repair facility in the hope that you will come back to us for all of your automotive automatic transmission repair needs.
Look around our web site and if you have any questions, don't hesitate to drop by, e-mail or phone us at 513 742 5200. We are here to help you.
TESTIMONIALS
I know that my wife and myself will continue doing business here at Danco!.
James Wright
Fairfield Ohio
Danco would not even accept a tip. There are angels among us!
Roberta Stuart
Cincinnati Ohio
I applaud Danco Transmission for your business ethics and the quality of your customer service!
Kendra Mcdonald
Middletown Ohio
We can not recommend Danco Transmission highly enough!
I am always greeted with a smile at Danco Transmission in Cincinnati!
Maggie Gray
Lincoln Heights Ohio
I find it refreshing to work with others that value delivering top notch customer service
John Diedrichs
Hamilton Ohio
Keep up the GREAT work and thank you for making me feel so special.
Christine Johnson
Cincinnati Ohio
First class job from start to finish. Would recommend them to anyone and I always do.
Sandy Sutter
sharonville Ohio
Danco did a great job with my truck. Donna is always pleasant and professional. Joe took the time to search for the best priced engine for my truck.
Joseph Childress
Cincinnati Ohio
I would have never thought the alternator voltage would have caused our problem.
Bob Panely
Lesage West Virginia
Special Offers & Savings
Danco Transmission & Auto Care invites those interested in saving on some of the various automotive repairs our auto repair shop offers to check out the special offers provided below.
$100 OFF
Transmission Rebuild Offer
Save $100 off any Transmission Rebuild
Danco Transmission & Auto Care is pleased to introduce our valued team of automotive repair & service specialists. Our staff is dedicated to ensuring our customers get only the best auto repair in Fairfield, at the right cost, and to their complete satisfaction.
Dan Stewart

Dan Stewart




Founder

Donna Stewart

Donna Stewart




CoFounder

Jason Stewart

Jason Stewart




Co Owner and Floor Mopper

Joe Stewart

Joe Stewart




Co Owner and Floor Sweeper

Mike Stewart

Mike Stewart




Support Technician

Phil Rolfert

Phil Rolfert




Office Manager

Jim Mapes

Jim Mapes




Technician

Mike Holley

Mike Holley




Rebuilder

Freddie Boepler

Freddie Boepler




Technician

Mike Butler

Mike Butler




Technician

Jimmy Glover

Jimmy Glover




Maintenance

James Gross

James Gross




Service Adviser
Dan Stewart
Founder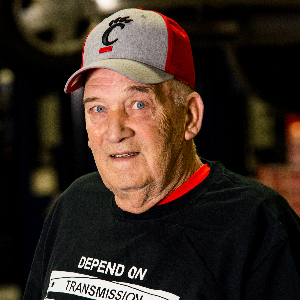 Dan Stewart started Danco with our Mother Donna in 1970. The two of them just knew they could fix cars and they loved helping people. We still fix cars and love people today and those are two things that have stuck all of these years! Stop in and you might see Dan checking on us, he might even give you a ride home!
Donna Stewart
CoFounder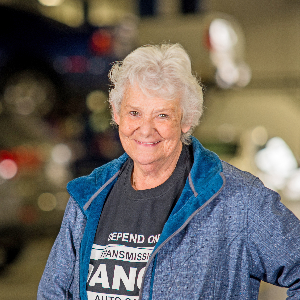 Donna Founded Danco with our Father Dan in 1970. She always says he Dan and I'm Co! The two of them just knew they could fix cars and they loved helping people. We still fix cars and love people today and those are two things that have stuck all of these years! Stop in and you will see Donna. People love her so much! She gets at least one hug from a customer everyday!
Jason Stewart
Co Owner and Floor Mopper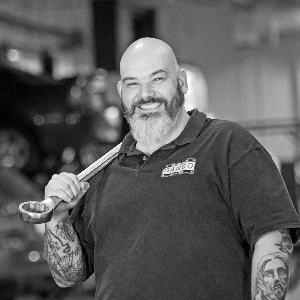 Jason has been with Danco almost since birth. He was always hanging around as a kid and sweeping floors, running parts, doing whatever needed to be done. Today, he still does many of those same things but also runs the business and keeps the shop running like a smoothly oiled machine. When not at the shop, you will find Jason with his family, wife Shannon and 2 daughters Olive, and Ruby.
Joe Stewart
Co Owner and Floor Sweeper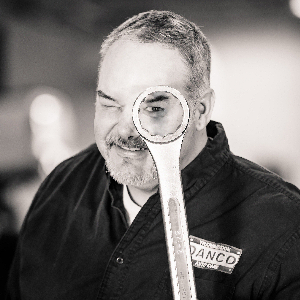 When I graduated Highschool, Joining our family biz was the last thing on my mind. I joined the Navy, college, and a few sales jobs when one day my Mother asked me to call a customer and go over a repair with them, I did it and the rest is history. I found out I truly love this business!
Mike Stewart
Support Technician
Mike is our Shop Foreman and Electrical Specialist. He hanldes the tough jobs. You might see Mike have a wiring harness out of a vehicle or a complete Dash. He does all of our A/C evaporator work. Check out his videos on our website!
Phil Rolfert
Office Manager
Phil handles our accounting, Billing and payables. He also pitches in with Customer service and answering phone calls. Phil loves to talk sports and he loves to laugh. Catch his photo. Everyone had a giant wrench so Phil is taking a photo with the fun size wrench!
Jim Mapes
Technician
Jim has been with Danco over 20 years! He works mainly in our rebuilding department where he dis assembles and cleans transmissions, but you might also catch Jim working with Mike on an AC Job or just anywhere he is needed around the Shop, Jim is a valuable asset. Jim Plays the Bass in his spare time in a local rock band.
Mike Holley
Rebuilder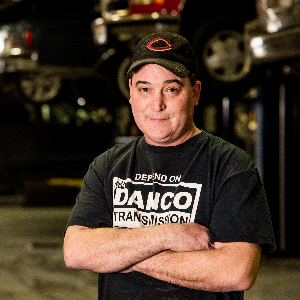 Mike is our Lead Rebuilder and has been with Danco for quite a few years. Mike enjoys rebuilding transmissions, and transfer cases. He will also pitch in with some diagnosis and road testing. He is a strong team member.
Freddie Boepler
Technician
Freddie is our lead undercar tech. He does most brake jobs, Tires, Engines. Freddie pretty much does it all. We rely on his expertise everyday.
Mike Butler
Technician
Mike is another long time member of the Danco Team. Mike does primariliy Transmission R&R but does venture out into other areas when needed. He also is always organizing some type of contest or game in the shop. He always does the office pool contests for the super bowl, NCAA etc....
Jimmy Glover
Maintenance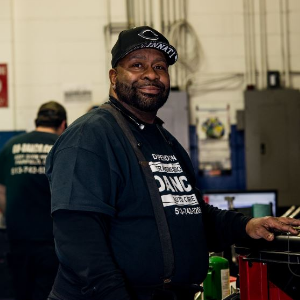 Jimmy handles the shop sanitation and maintenance. He always has a story to tell and keeps us laughing.
James Gross
Service Adviser
Welcome James, our newest team member and Lead Service Advisor. James has held many customer service positions and comes highly recommended from his previous employers. He prides himself in great customer service and is always smiling. His years of management make him a valuable asset to our team. Welcome aboard James!
Danco Transmission & Auto Care
5221 Dixie Hwy
Fairfield OH
45014
Weekdays:
8 AM to 5 PM
Saturday
8 AM to 12 PM